A selection of images of my work both fitted and on the bench. Please contact me for more information on any of the items shown.
Pictured right is one of my most challenging commissions - shortening an original Victorian hood to fit a restoration project 1902 Benz Ideal. This involved removing a section of the hood and re-fitting the back, contouring it to the Benz seat. The internal lining was done elsewhere.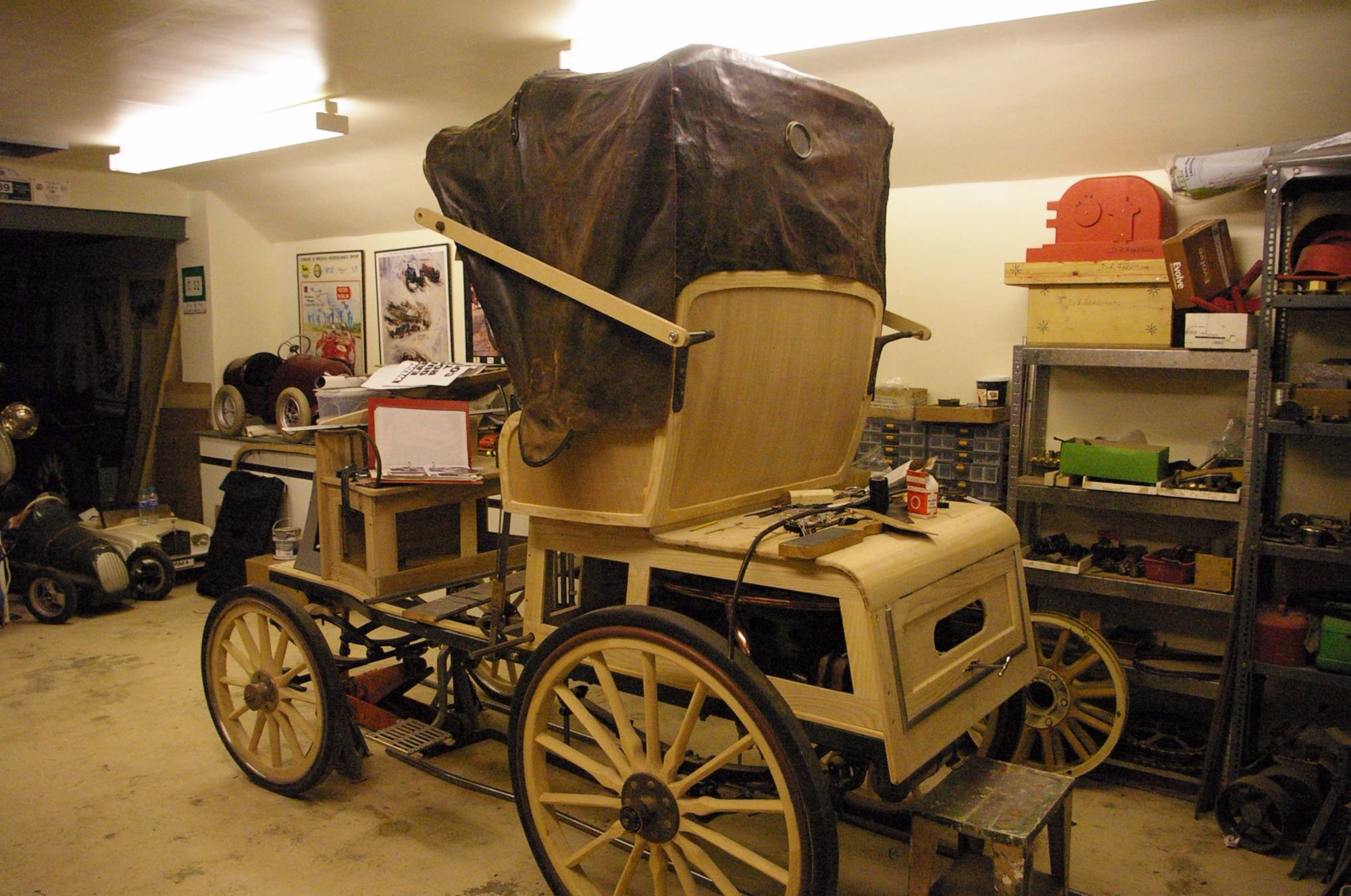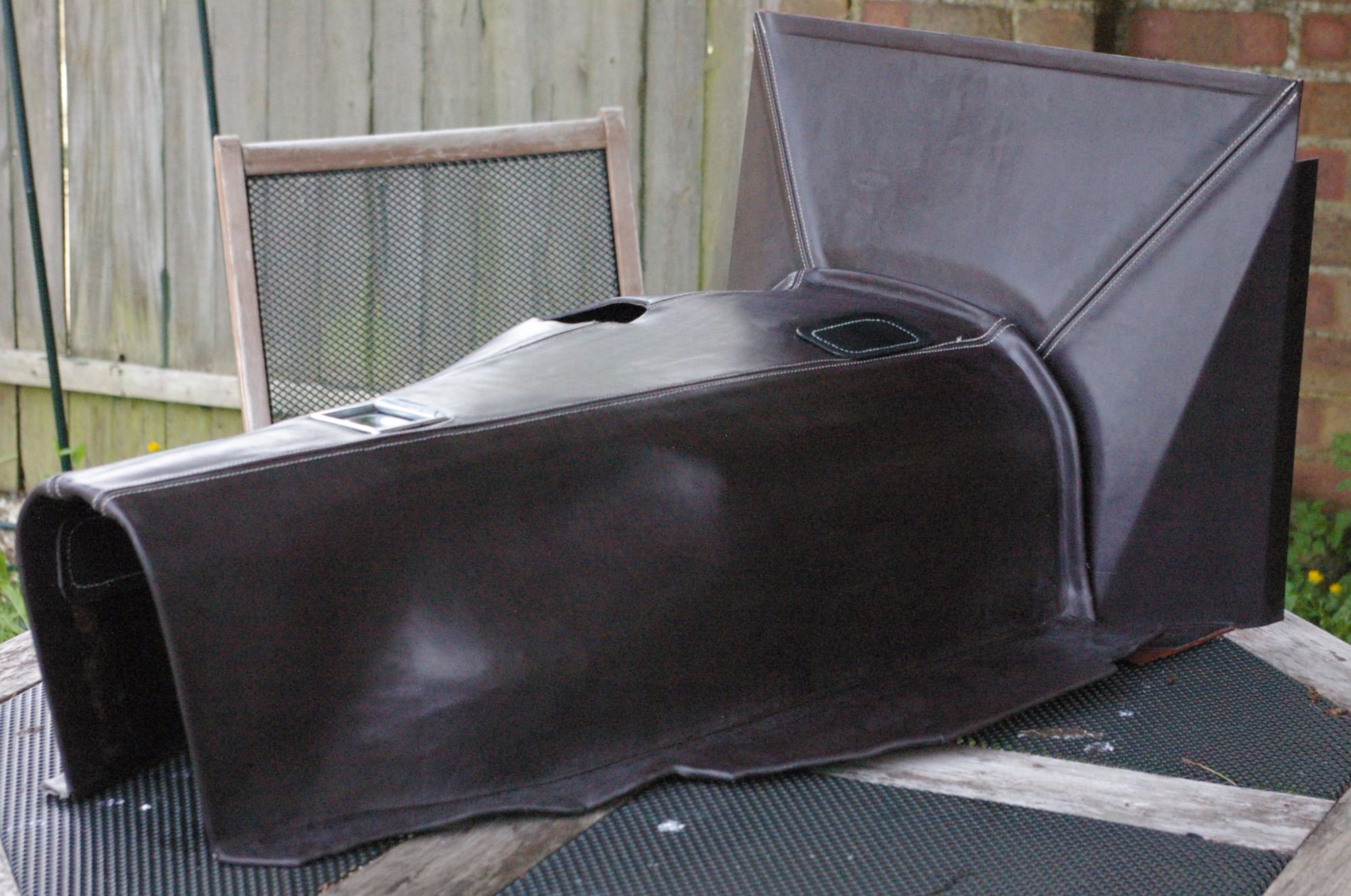 Austin Healey Transmission Tunnel
The replacement front cowl and original transmission tunnel from an Austin Healey were covered with English leather. A soft panel hide was molded and glued in place, and bridle leather used to make the filler covers.