Portfolio of Work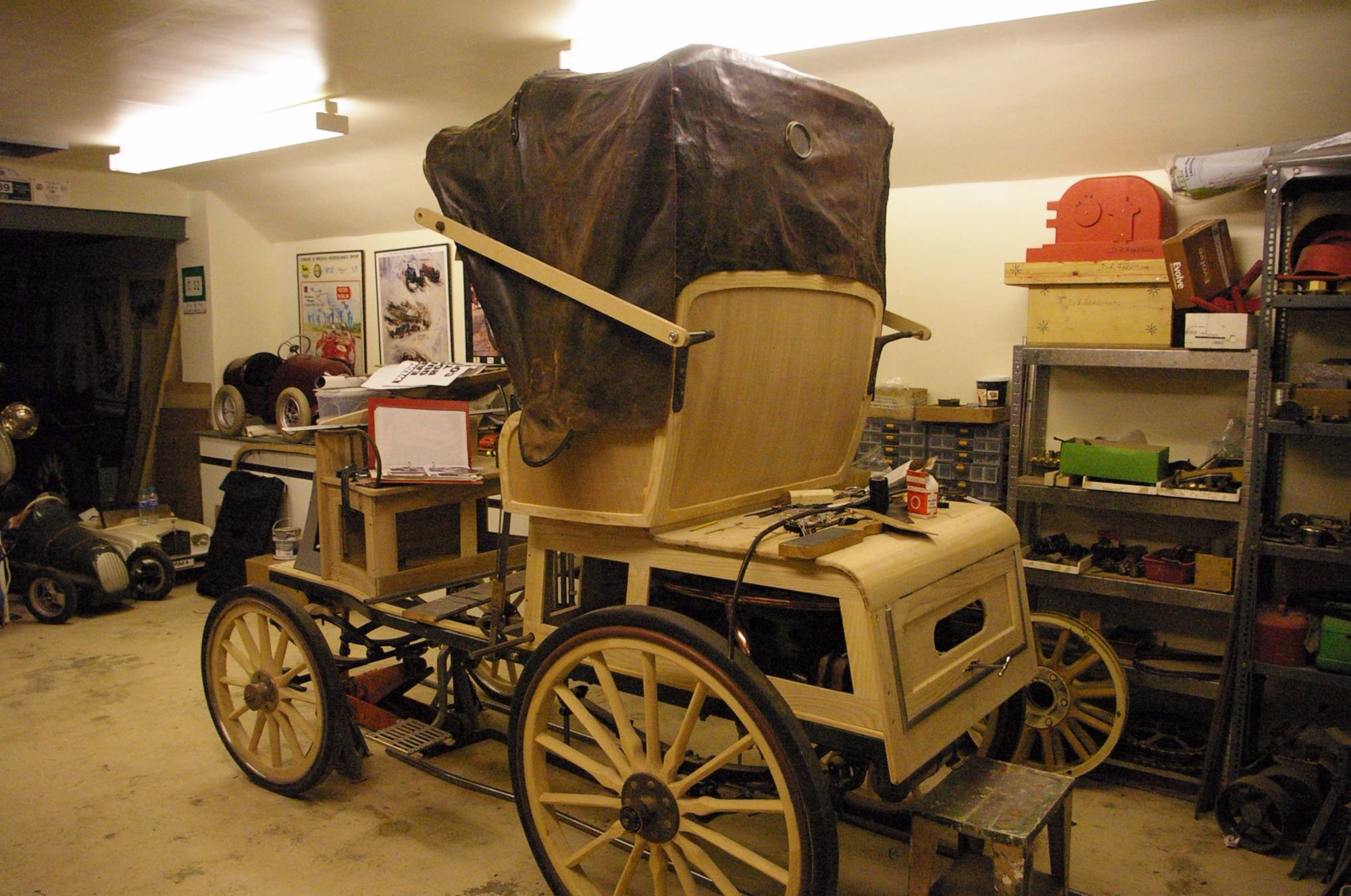 Benz Ideal Hood
One of my most challenging commissions - shortening an original Victorian hood to fit a restoration project 1902 Benz Ideal. This involved removing a section of the hood and re-fitting the back, contouring it to the Benz seat. The internal lining was done elsewhere.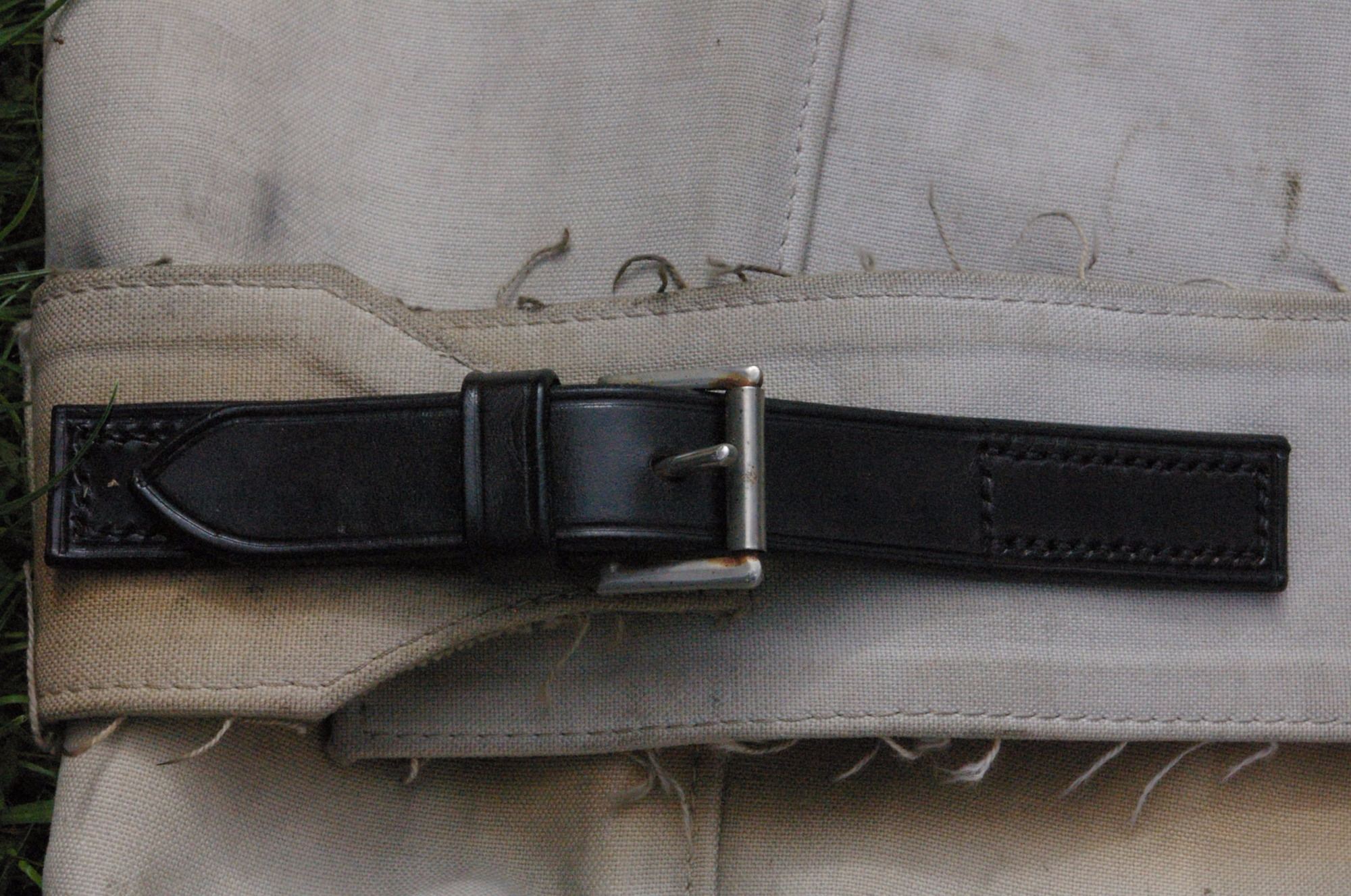 Sunbeam Hood Straps
The hood straps on this 1928 Sunbeam tourer were very worn, so were replaced with new bridle leather sized from the originals and using the original fittings.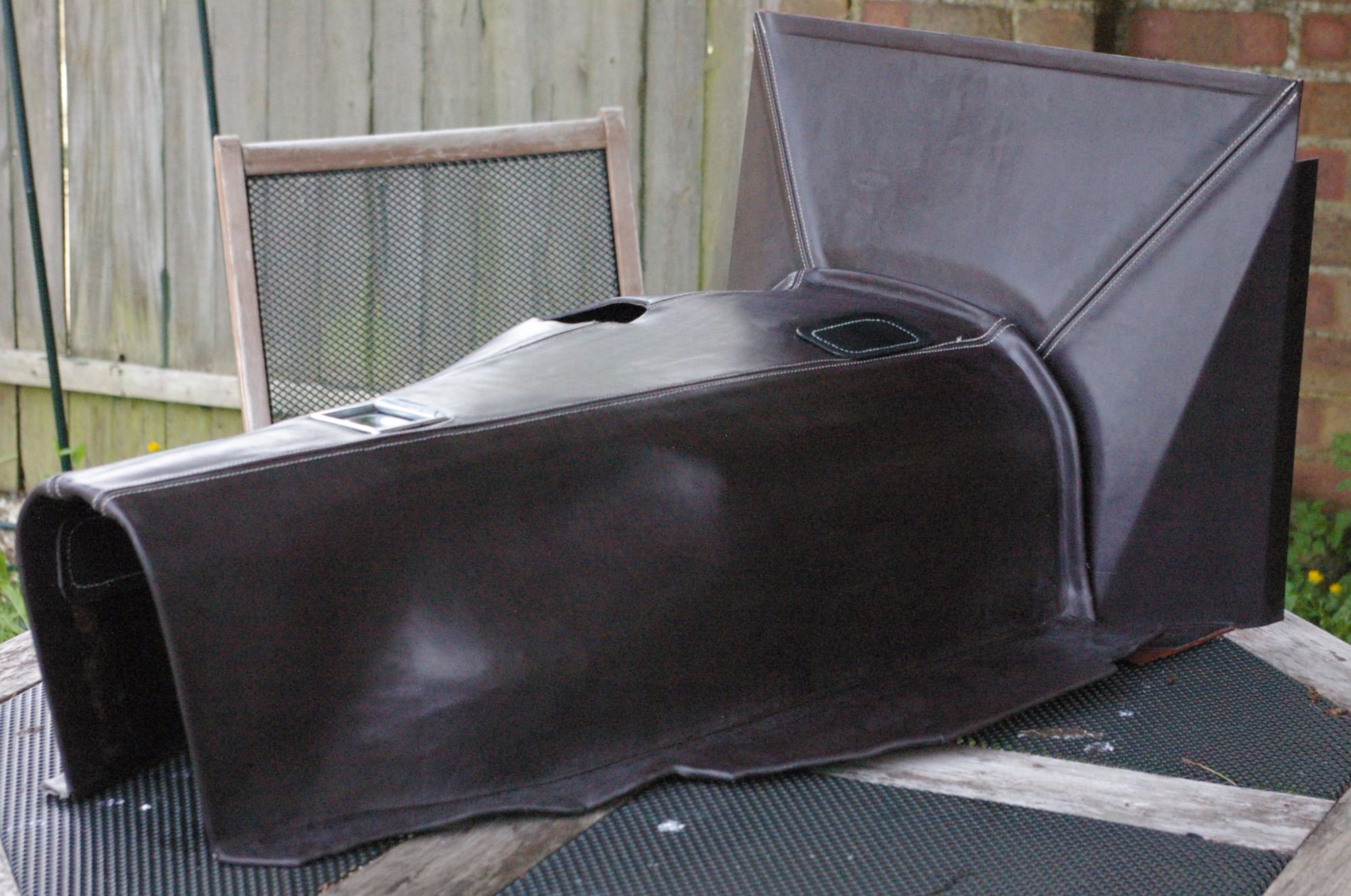 Austin Healey Transmission Tunnel
The replacement front cowl and original transmission tunnel from this Austin Healey were covered with English leather. A soft panel hide was molded and glued in place, and bridle leather used to make the filler covers.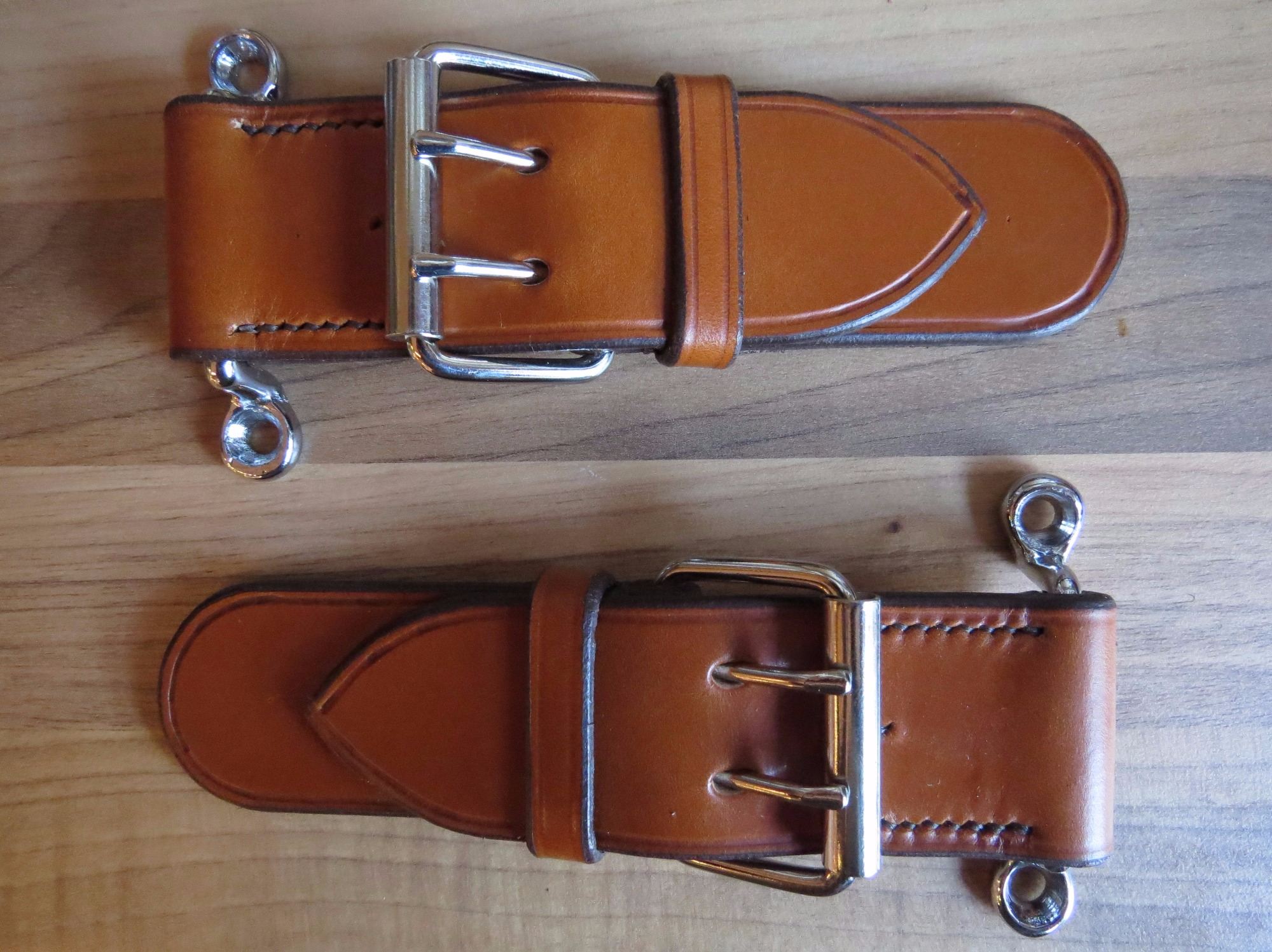 Short Double Buckle Straps
These 2" wide short straps were made for a Mini Moke, with footman loops to attach to the body and plain ends to be rivetted to the bonnet.